18 juin 2011
6
18
/

06
/

juin
/

2011
20:06
OVNI filmé dans le ciel étoilé de Denver dans le Colorado (USA) le 17 Juin 2011 vers 1h40 (matin).
Auteur de la vidéo :
This was recorded about 1:40 a.m. On the 17 June 2011 over Southeast Denver Colorado flying from the West to the East. UFO's flying overhead here in south Denver. Next question is why are WE being invaded by these UFO's ??? There was a very bright Moon. I have no idea as to what these objects are. What I do is record and post, these are VERY REAL UFO clips of what I have recorded and NOT FAKE !! DEAL WITH IT ON YOUR OWN TERMS !!

The device that was used to record was made by Xenonics, Supervision a starlight amplifier that amplifies light and allows you to see a very dark sky, it's like daylight, except you can see all stars. This was recorded by a Casio camera Exilim DSLR HD format. Please see the equipment on my channel there are two video clips on that..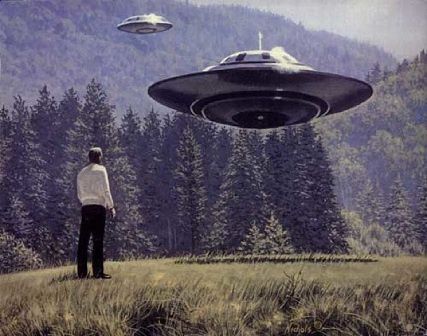 Liens & Sources :
http://www.youtube.com/watch?v=alT3SksdwPY
http://www.latest-ufo-sightings.net/2011/06/fast-ufo-over-denver-colorado-17-jun.html