30 mai 2011
1
30
/

05
/

mai
/

2011
15:17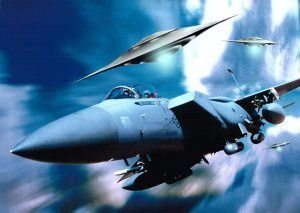 ET / UFO Disclosure 2011 : The End of The UFO Secrecy ? - Divulgation OVNI / Extraterrestres : Vers la fin du secret ?
Will there be disclosure of UFO/ET files under the Obama administration?
"We are encouraging the administration, which has dedicated itself to open and transparent government, to commit the ultimate act of openness and transparency [i.e., to disclose the extraterrestrial presence around Earth] and to do it immediately at a critical time in the human race's development."
"Disclosure is at hand. It is very close. And the American people need to preparte themselves very soon for an announcment from our government...that there is in fact an extra-terrestrial presence engaging this planet and the human race."
Stephen Basset.
Liens & Sources :
http://www.youtube.com/user/ETDisclosure
http://www.youtube.com/watch?v=QfhrGfxyORI
http://www.paradigmresearchgroup.org/
http://www.disclosureproject.org/